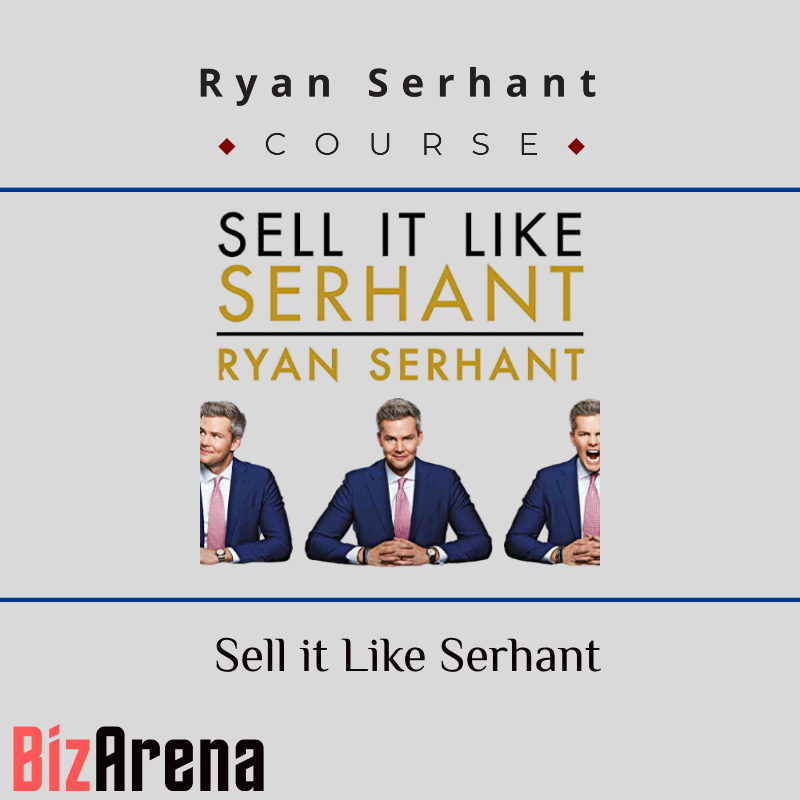  
Ryan Serhant - Sell it Like Serhant
This is the only real estate sales course you will ever need, created for you by the #1 real estate agent in New York City. This is the ultimate guide to getting more clients, making more money, closing more deals, building your own team, structuring your day for success, and more. I want you to live a better lifestyle by becoming the best salesperson you can be. every half hour of every day. I'm going to show you how to talk on the phone to buyers, sellers, developers, and other agents. I'm going to teach you how to craft the perfect email.
Contact Email: sales@bizarena.org

Product Delivery: Downloadable Link will be sent to your email.

Return policy: Full Refund only If you haven't receive the full course.
Here's What's Included:     
All Levels
5+ Hours of Video
Watch Ryan break down his sales techniques and then use them with real clients.
42 Chapters
Move from sales foundation into real-life application over 42 self-paced modules.
10 Worksheets and Guides
Apply what you learn to your own sales practice with interactive exercises
Sales Page: https://anon.to/e0UFFT
14 other products in the same category:
Customers who bought this product also bought: