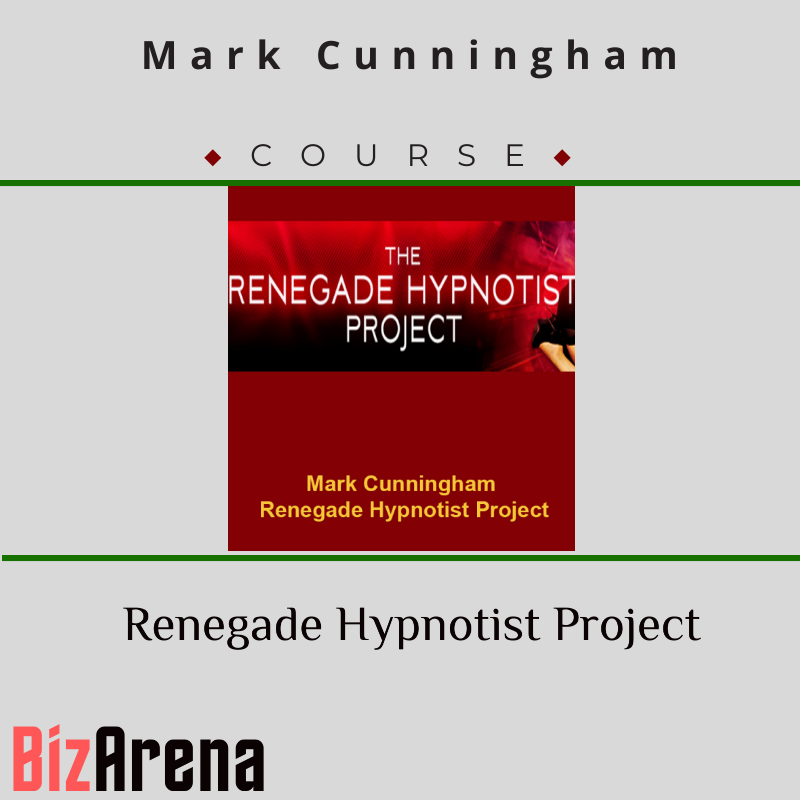  
Mark Cunningham – Renegade Hypnotist Project

Product Delivery: Downloadable Link will be sent to your email.

Return policy: Full Refund only If you haven't receive the full course.
Mark Cunningham is one of the genuine rebels when it come to the pursuit of maximizing human potential.
As one of the most experienced hypnotists in the world, he authors cutting-edge classes, trains physicians and therapists in the use of hypnosis as therapy, and gives Human Potential / Sexuality seminars and live events throughout Europe, North America, Australia and Asia.
Because of this Mark has become one of the world's most sought after experts in hypnosis, as well as relationship coaching and sexuality training.
Mark's unique approach is the result of nearly 40,000 professional clinical hypnosis sessions, and results in rapid, permanent changes to identity, beliefs and behaviors.
Sales Page: https://anon.to/GW58AC
16 other products in the same category: