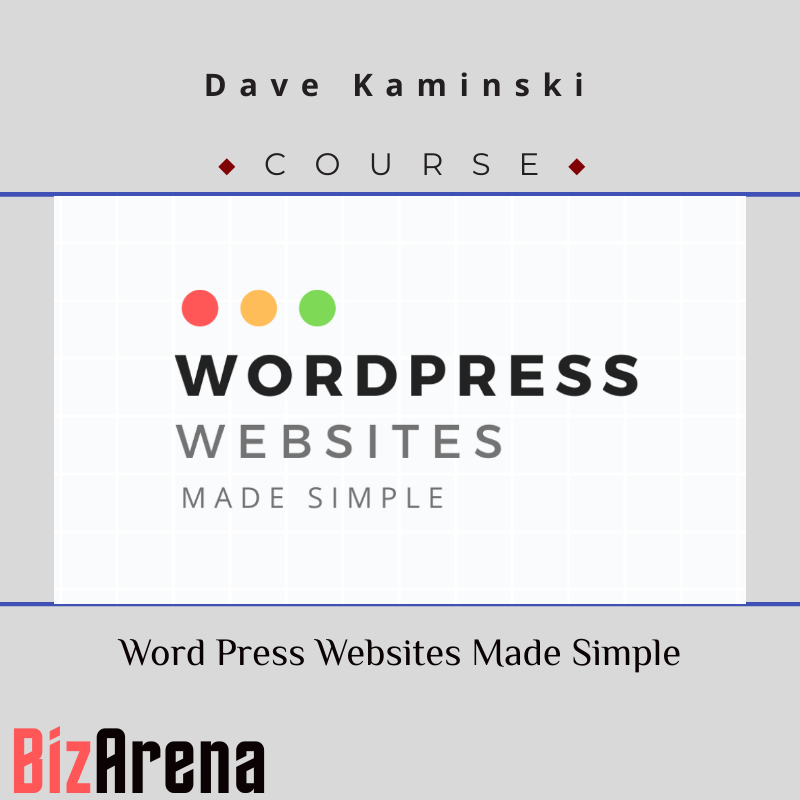  
Dave Kaminski – Word Press Websites Made Simple
Contact Email: sales@bizarena.org

Product Delivery: Downloadable Link will be sent to your email.

Return policy: Full Refund only If you haven't receive the full course.
Everything From A to Z
On How To Build, Manage, Make or Redesign Every Part of Your Website
(and all step by step)
Listen. In WordPress Websites Made Simple, I've got your back.
I've been there, done that, seen it, dealt with it and figured out how to make it work.
And I'm going to leave no stone unturned, walking you through literally everything you need to do and know to get your own modern website built in as little as one weekend (I'm not kidding).
Sales Page: https://anon.to/uqLj35
16 other products in the same category:
Customers who bought this product also bought: