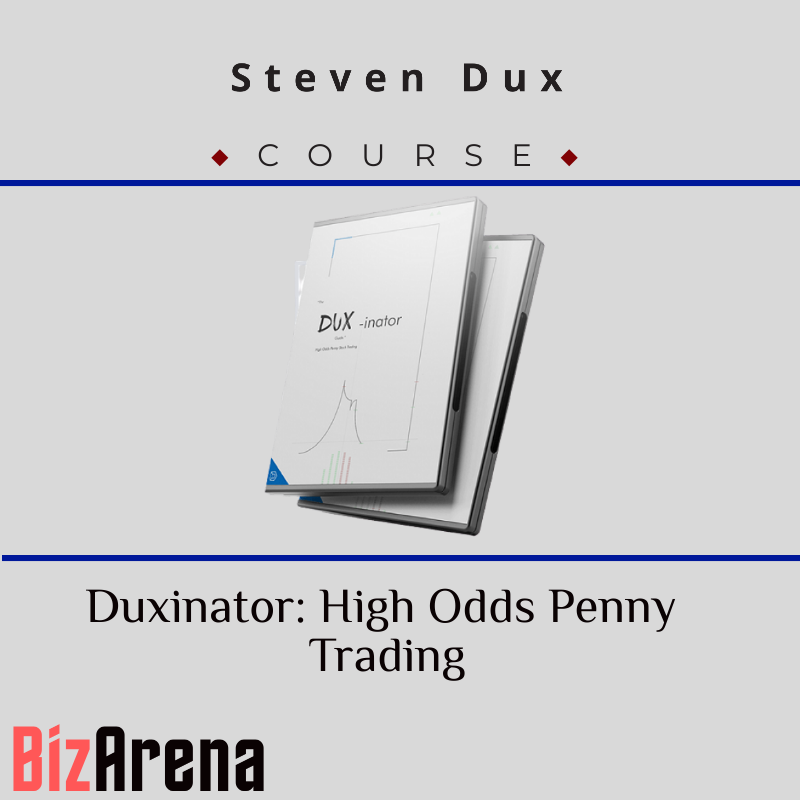  
Steven Dux – Duxinator: High Odds Penny Trading
WANT TO BECOME A PROFITABLE TRADER…. FAST?
This is on-demand content aka streaming. There is no physical good being delivered. Please keep in mind clock below designates not only the sale but also the release date of this material.
Contact E-mail:  Sales@bizarena.org

Product Delivery: Downloadable Link will be sent to your email.

Return policy: Full Refund only If you haven't receive the full course.
What you will
Learn in this DVD
01 Recent Trading performance
02 How to Avoid Emotional Mistakes / Major mistakes I am still making in trading
03 How to perfect your strategy – what my tracking results are
04 Trade selection / Range selection
05 Volume prediction (resistance vs support)
06 A brief example of using statistics in trading
07 New strategies + Adding more details into old patterns
08 Double Layer Resistance
09 Bounce + Gap Up Short
10 Dip buying morning spike on crowded tickers
11 Double intraday top
12 Dip buying multi-runner's major panic
13 Risk management methods through different patterns and categories.
14 Identifying neutralized area(s)
15 Individual and consistent resistances (adding resistance)
16 How to spot correct individual resistance and consistent resistance (range, date)
17 How to read average short and average long (entries) to counter on the opposite side
18 float rotation statistics
19 indecisive trades
20 restricted range
21 volume gap theory
Sales Page: https://anon.to/fFoqgH
1 other product in the same category: