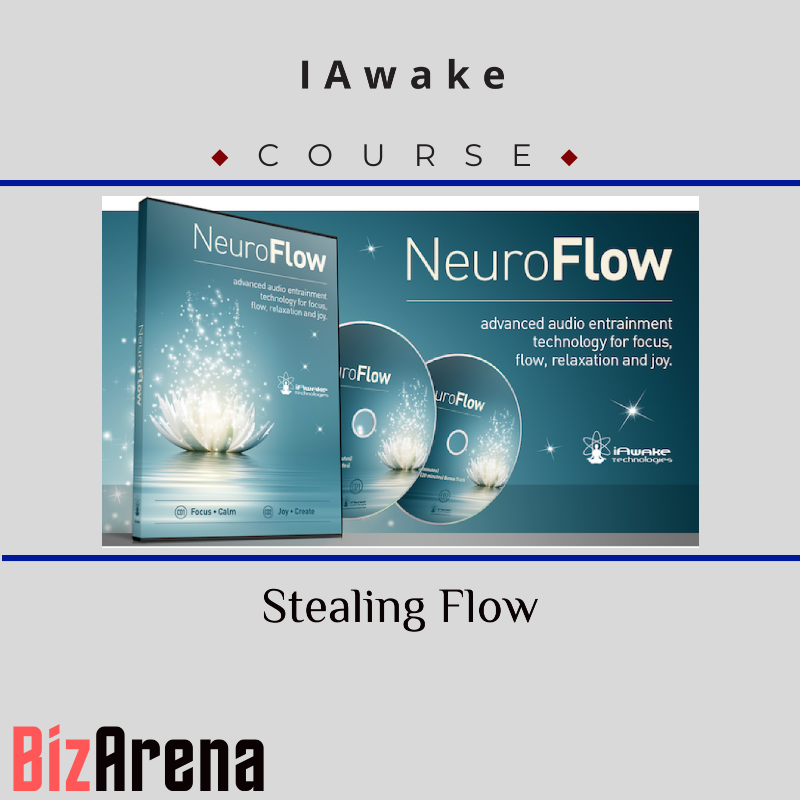  
IAwake -Stealing Flow
NeuroFlow: features expansive 3D holophonic nature soundtracks infused with advanced brainwave &

biofield entrainment technology for quickly accessing profound states of focus, relaxation, and creative energy.



Product Delivery: Downloadable Link will be sent to your email.

Return policy: Full Refund only If you haven't receive the full course.
NeuroFlow is for:
The balanced, relaxed focus when you need to for work, for the study, for play.
Deeply relaxing after intense focus or to de-stress..or to just chill.
Energizing, feeling good, getting "high"
Generating creative flow for work, writing, art, expression
Flowing with your life and your world in all its richness and possibility and aliveness.
NeuroFlow's unique formula may benefit:
Balanced Concentration
Awareness & Clarity
Deep relaxation
Deep Sense of Invigoration
Deep meditation
Flow
Blissful states of consciousness
Creative Energy
Use it while you:
Work
Relax alone or with friends
Study
Surf the Internet
Meditate
Exercise or hike
Can be played "behind" other iAwake programs, meditation CDs or your favorite music
16 other products in the same category: