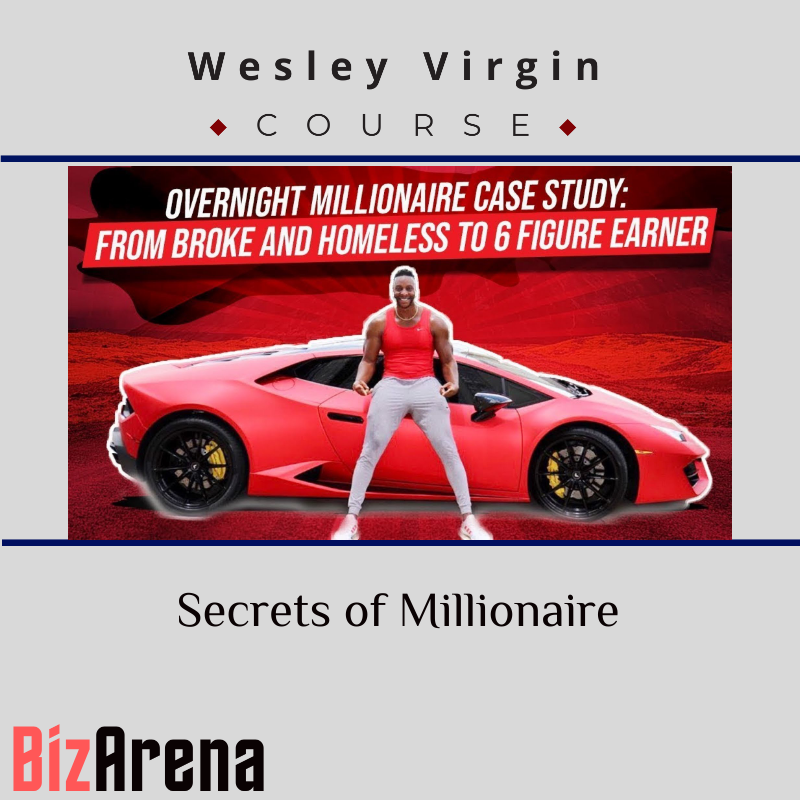  
Wesley Virgin – Secrets of Millionaire
Contact Email: sales@bizarena.org

Product Delivery: Downloadable Link will be sent to your email.

Return policy: Full Refund only If you haven't receive the full course.
THE STORY BEHIND WESLEY MILLION DOLLAR VIRGIN
This is how it got started… A long time ago, when I was a kid, my dad bought me my first computer at eight-years- old.
After that day, I was fascinated by computers next 10, 20 years. I remember getting my first computer job as an IT guy
at a dealership in Houston, TX making $7 an hour. I did everything for them for 7 years and I loved it. I remember
working my ass off like you can't even imagine. I used to wake up at three o'clock in the morning working for the
dealership to make sure that everything was in line. I was a work-a- holic. I loved what I did so I was passionate. 
Sales Page: https://anon.to/5D0EtL
16 other products in the same category: