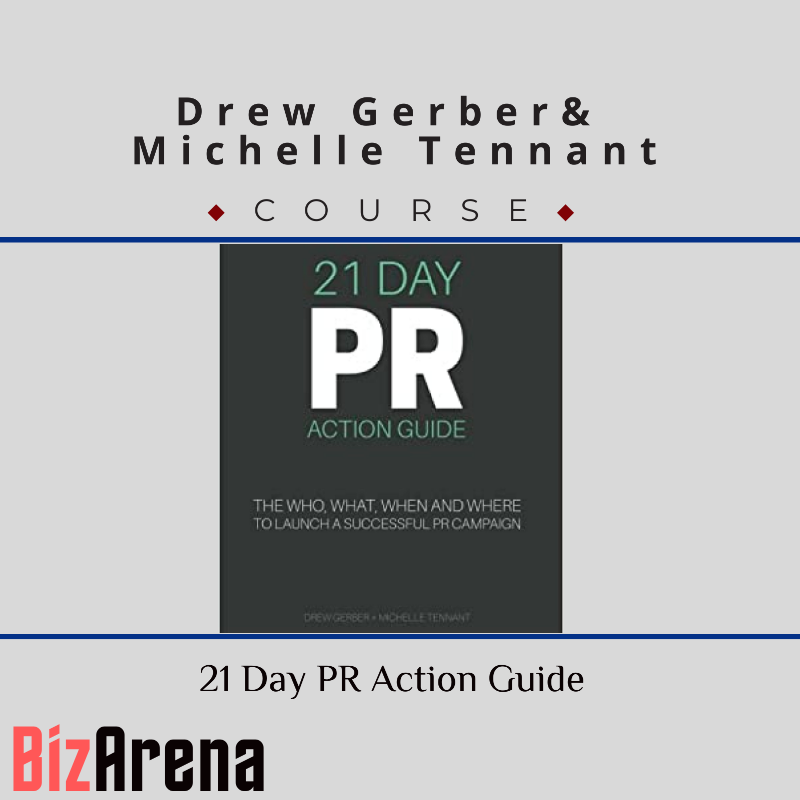  
Drew Gerber, Michelle Tennant – 21-Day PR Action Guide
Contact Email: sales@bizarena.org

Product Delivery: Downloadable Link will be sent to your email.

Return policy: Full Refund only If you haven't receive the full course.
Launch your PR campaign in as little as 30 minutes a day for 21 days! Leading international PR firm Wasabi Publicity shows you how to create a strong foundation and learn the skills you need to land great media coverage. This straightforward, easy-to-follow guidebook will help you to answer questions like:
How do I stand out from the crowd?
What does it take to make a great first impression?
Who is my perfect media match?
Sales Page: https://anon.to/V5zRNd
16 other products in the same category: