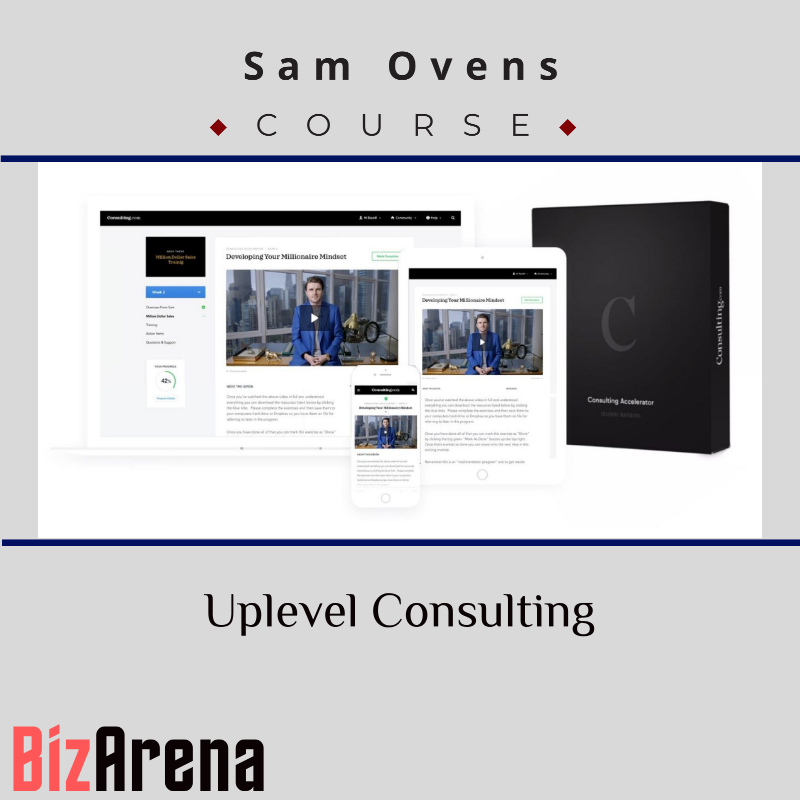  
Sam Ovens – Uplevel Consulting
Contact Email: sales@bizarena.org

Product Delivery: Downloadable Link will be sent to your email.

Return policy: Full Refund only If you haven't receive the full course.
ABOUT THIS LESSON
Are you ready to take your consulting business to the next level?
Watch the video above to learn about our most potent and powerful training program — Uplevel Consulting. In this video, Sam will explain what Uplevel Consulting is, who it's for, how it works and if it's a good fit for you at the current stage of your journey. Uplevel is our most powerful program and it's created ALL of our millionaires.
Here's what we cover:
Uplevel Consulting — The transformation from done-for-you and 1on1 to online courses and group coaching
The many benefits that come from switching business models to the "new age" online course model
Higher-level service — How we provide personal help from Sam, personal critiques of your work and more…
The 8 weeks of content that we cover in a RAPID timeframe and what's involved at each stage
Who Uplevel Consulting is for and how to know if its right or wrong for you
How to apply for Uplevel Consulting and see if you qualify to take your business to the next level
Sales Page: https://anon.to/7viq3C
16 other products in the same category:
Customers who bought this product also bought: