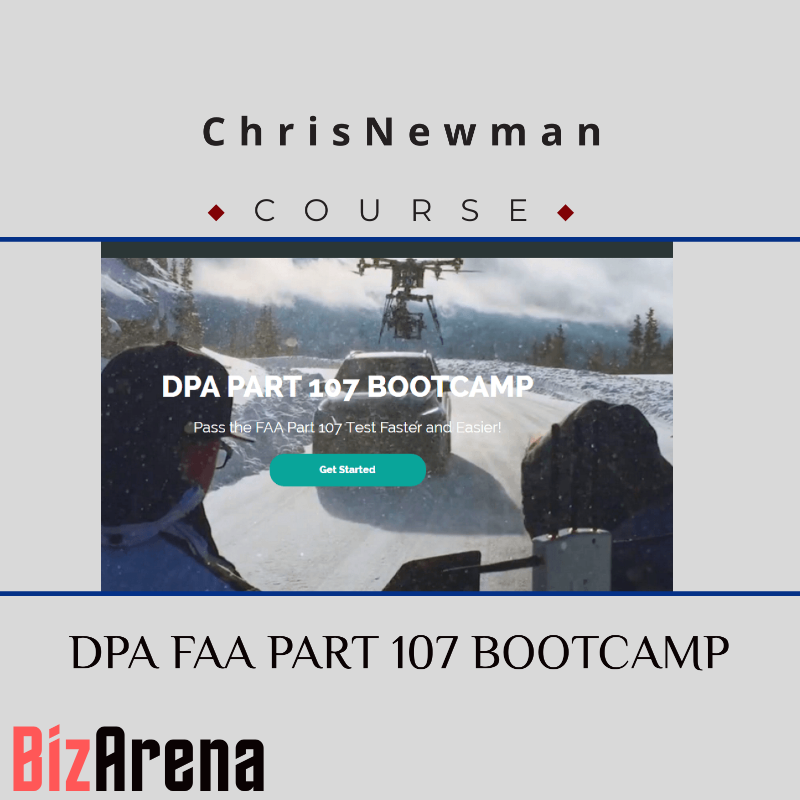  
Dpa Faa Part 107 Bootcamp Training Course
Contact Email: sales@bizarena.org

Product Delivery: Downloadable Link will be sent to your email.

Return policy: Full Refund only If you haven't receive the full course.
Chris Newman is a passionate professional remote controlled aerial videographer/photographer. Seven years in film and
cinematography helped as a foundation in his aerial career. His passion and drive leads to amazing, dynamic, and
cinematic shots.
Equipped with technical ability, he designs and maintains his own helicopters that can heft cameras up to the Red Epic. A
sampling of his clients include: Subaru, Ford, Mazda, Bear Naked Granola, Devin Super Tramp, Bass Pro Shops, Corridor
Digital, Mountain Dew, Monster Energy, Goal Zero, and Contour Camera. He has also recently filmed the aerials for a
Robert Duvall Feature Film and for IMAX in Haiti.
Sales Page: https://anon.to/YKFwCw
16 other products in the same category: