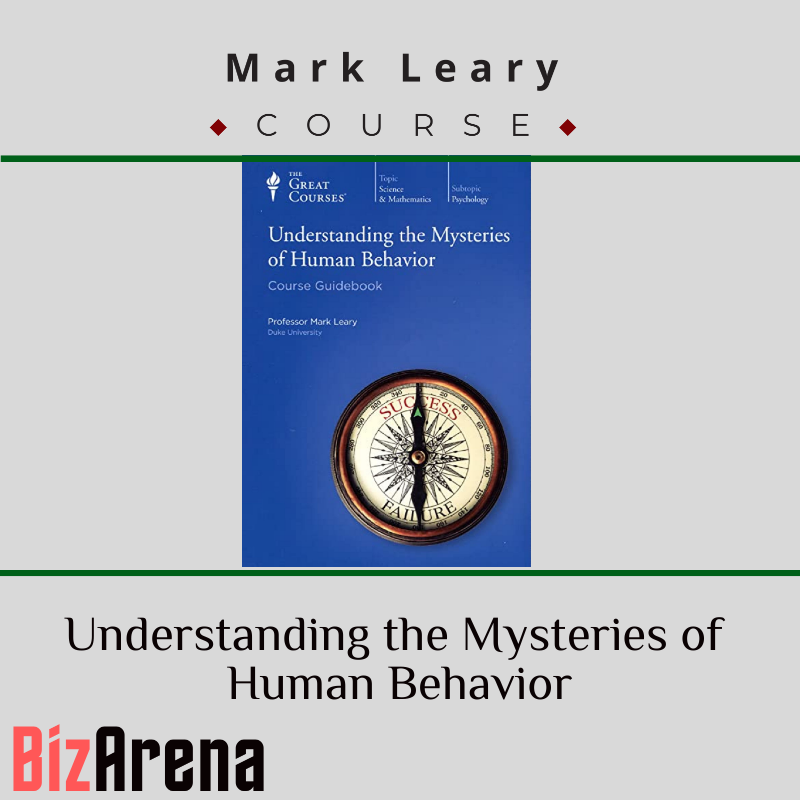  
Mark Leary – Understanding the Mysteries of Human Behavior
Contact Email: sales@bizarena.org

Product Delivery: Downloadable Link will be sent to your email.

Return policy: Full Refund only If you haven't receive the full course.
Scientific mysteries are everywhere around you. At the bottom of the deepest oceans. On the frontiers of the known
universe. But some of life's greatest scientific mysteries lie much closer than that: inside the recesses of the human
mind. Every day of your life is spent surrounded by mysteries that involve what, on the surface, appear to be rather
ordinary human behaviors. What makes you happy? Where did your personality come from? Why do you have trouble
controlling certain behaviors? What does your self-esteem do? Why do you behave differently as an adult than you did as an adolescent?
Sales Page: https://anon.to/HoBAei
16 other products in the same category:
Customers who bought this product also bought: