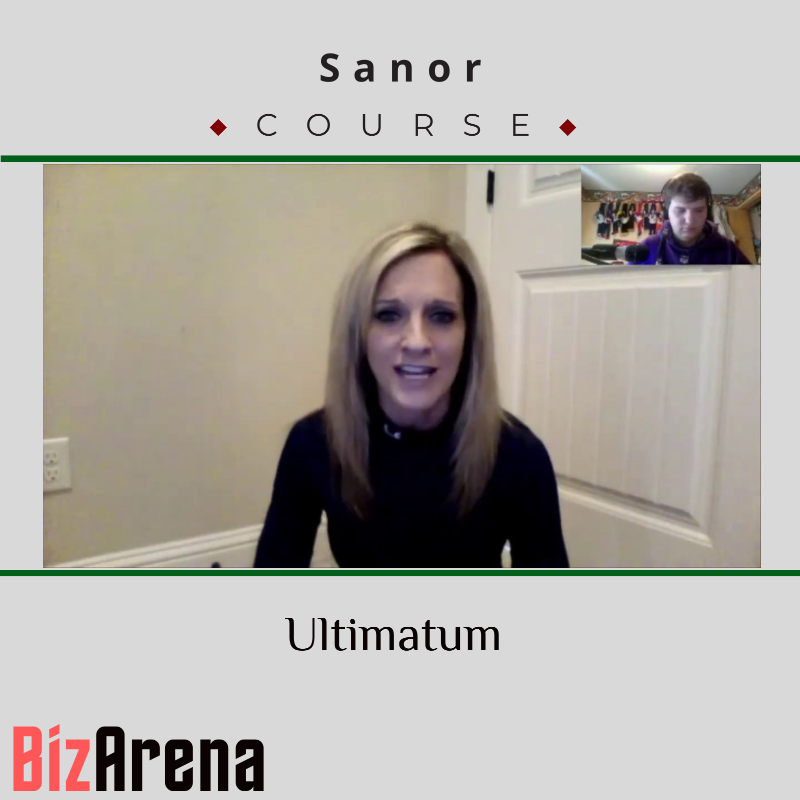  
Sanor - Ultimatum
Contact Email: sales@bizarena.org

Product Delivery: Downloadable Link will be sent to your email.

Return policy: Full Refund only If you haven't receive the full course.
Instructor's name: Lindsi Sanor
Type of Workout: Aerobics & Toning (High Impact, Total Body Toning)
Fitness Level: Advanced
Equipment Needed: Hand Weights
Total Running Time: 30-45 Minutes per DVD
Release Date: 2014
Region: 0 (Worldwide)
No Chapters - Running times below:
Red Workout - 45 Minutes
White Workout - 40 Minutes
Purple Workout - 32 Minutes
Stretch workout on Purple Disc - 15 Minutes (is chaptered separately)
Blue Workout - 39 Minutes
Bronze Workout - 42 Minutes
Black Workout - 37 Minutes
Gold Workout - 44 Minutes
Platinum Workout - 49 Minutes
You will receive 8 workouts: 6 workouts include weight lifting, 1 kick boxing workout and 1 body resistance workout and of course, 1 stretch to round it out. Also included are meal ideas and 2 different calendars to give you the choice to either incorporate these workouts into your existing routine or a calendar just for ULTIMATUM workouts.
Sales Page: https://anon.to/FnxYAO
16 other products in the same category: