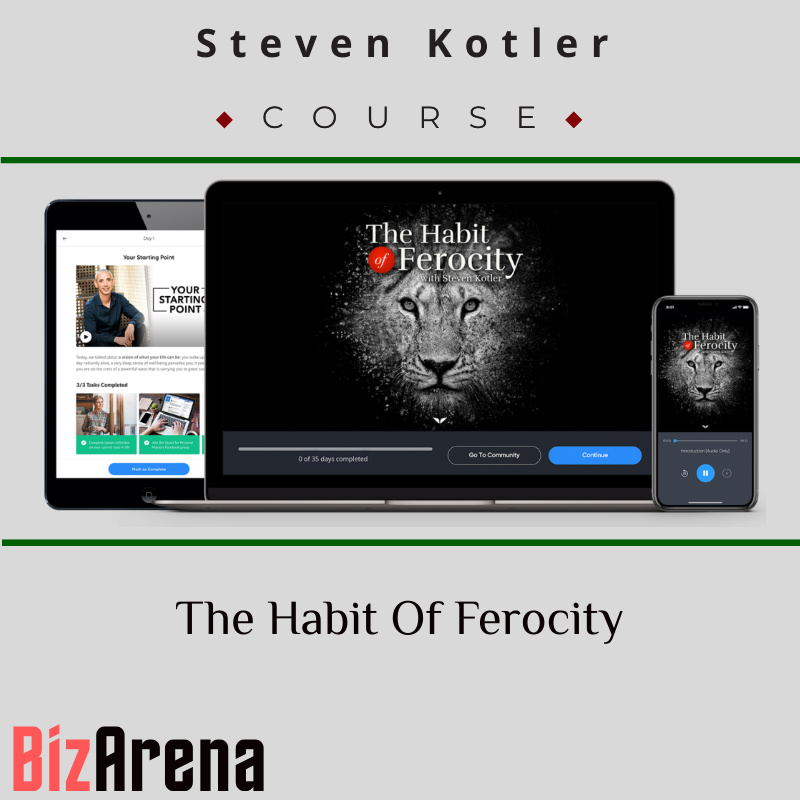  
Steven Kotler – The Habit Of Ferocity
Contact Email: sales@bizarena.org

Product Delivery: Downloadable Link will be sent to your email.

Return policy: Full Refund only If you haven't receive the full course.
In just 35 days Steven will lead you on a journey that will expand your life's potential as you have never seen before.
The Habit of Ferocity is a 35-day online journey towards your fullest potential. Starting March 9th, 2020, you'll join
Steven Kotler and thousands of students worldwide as he installs in you the frameworks
thought models, and behavioral changes that facilitate ferocity.
Sales Page: https://anon.to/4SYeqG
16 other products in the same category:
Customers who bought this product also bought: