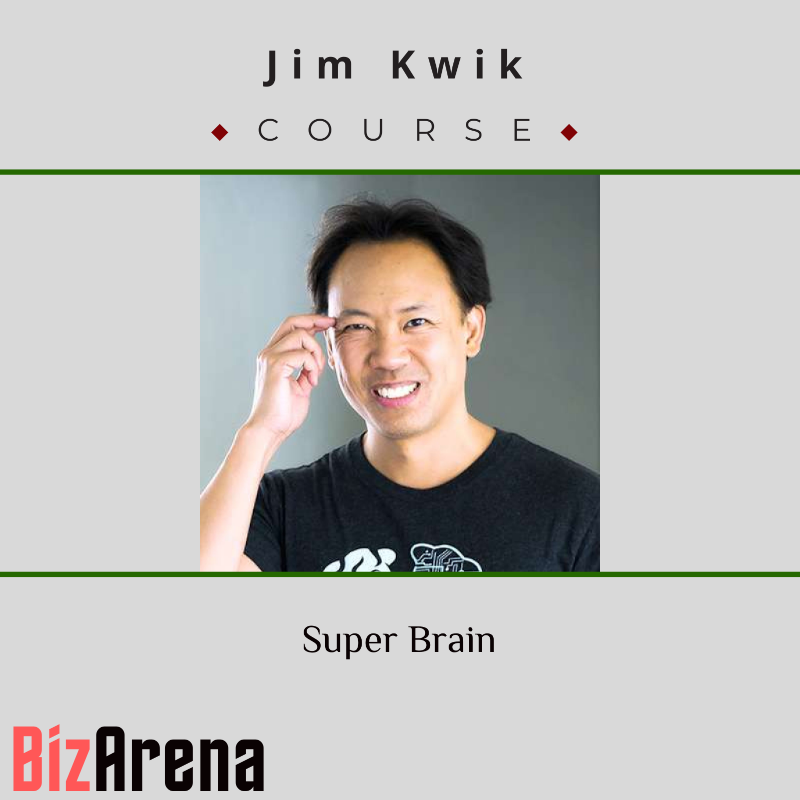  
Jim Kwik – Super Brain
Contact Email: sales@bizarena.org

Product Delivery: Downloadable Link will be sent to your email.

Return policy: Full Refund only If you haven't receive the full course.
The Superbrain Quest is an accelerated learning curriculum designed to activate your brain's limitless potential.
Join Master Mind Trainer Jim Kwik on a 30-day adventure towards a bulletproof memory, unshakeable focus, and superhuman productivity. Whether you're a professional, entrepreneur, student, or just someone looking to unlock

the full power of your mind – you'll experience life-changing elevations in your career and personal growth as you shatter every inner limitation that has ever dared hold you back.
Sales Page: https://anon.to/ZwfMj4
16 other products in the same category: