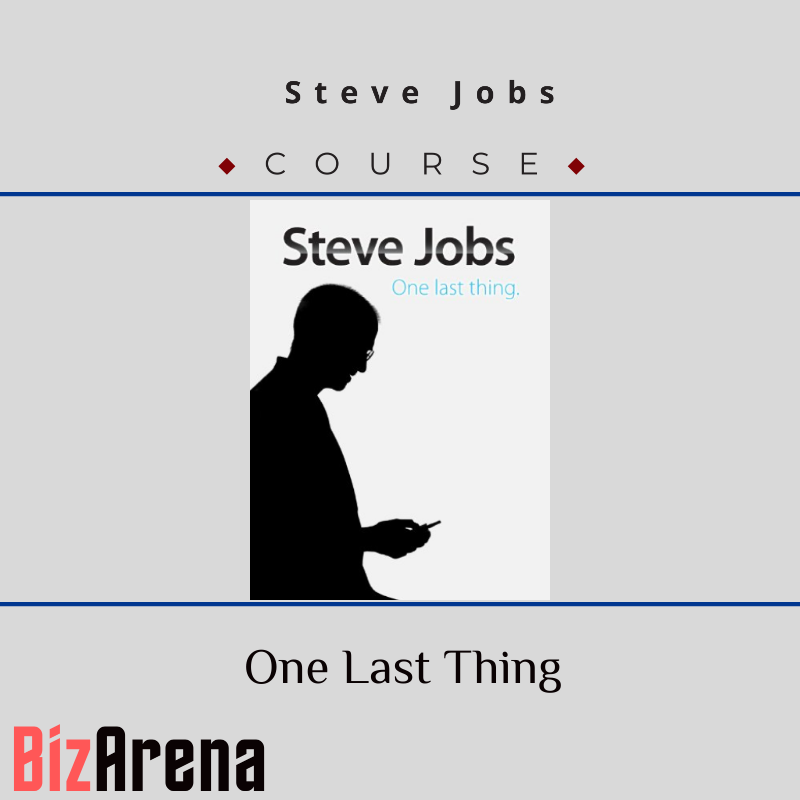  
Steve Jobs - One Last Thing
Contact Email: sales@bizarena.org

Product Delivery: Downloadable Link will be sent to your email.

Return policy: Full Refund only If you haven't receive the full course.
Few men have changed our everyday world of work, leisure, and human communication in the way that Apple founder, Steve Jobs, has done. This documentary looks not only at how his talent, his style and his imagination have shaped all of our lives, but also at the influences that shaped and moulded the man himself.
Sales Page: https://anon.to/QgjlLl
16 other products in the same category: