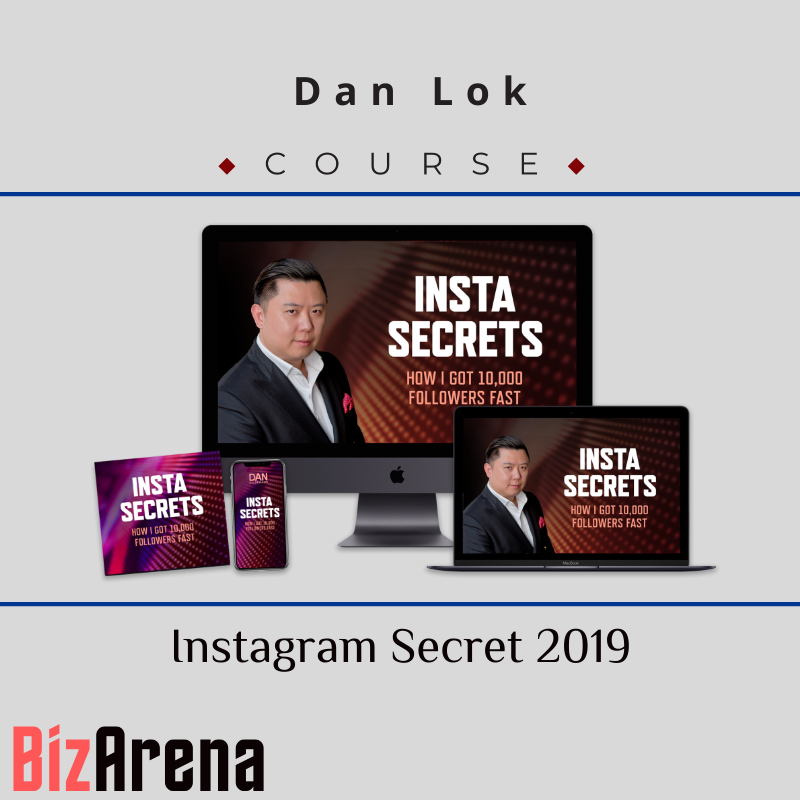  
Dan Lok - Instagram Secret 2019
Contact Email: sales@bizarena.org

Product Delivery: Downloadable Link will be sent to your email.

Return policy: Full Refund only If you haven't receive the full course.
In InstaSecrets, Dan Lok will show you how he built his tribe of InstaFollowers in record time and how he monetizes them. Get the insider ways he used to grow an account you won't find anywhere else.
What You Get:
- InstaSecrets: How Dan Got His First 10,000+ Followers Then 1M+ Followers Shortly After
- InstaSecrets Quickstart Guide
- InstaSecrets Decoded: Decoding Dan Lok's Top 3 InstaPosts
- 10 Point InstaSecrets Checklist 
- InstaSecrets Bonus Material 
Sales Page: https://anon.to/E0X2if
7 other products in the same category: