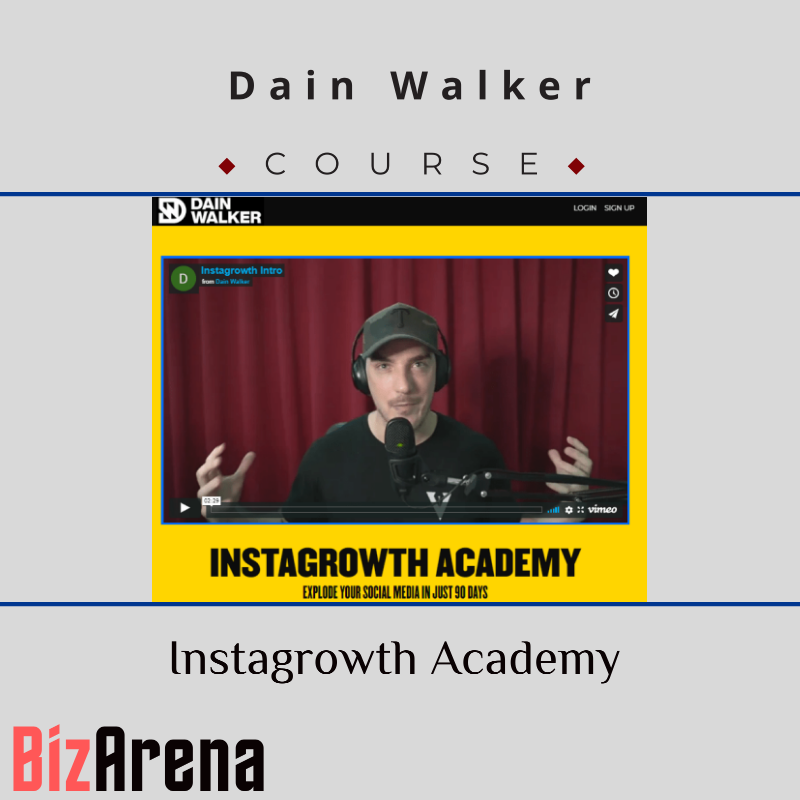  
Dain Walker - Instagrowth Academy

Product Delivery: Downloadable Link will be sent to your email.

Return policy: Full Refund only If you haven't receive the full course.
Learn how I grew my Instagram account from 0 to over 60,000 organic followers
in less than 6 months with no paid ads. I was able to monetize the attention into a
6-figure business and developed my Agency to a team of nine and growing. I have
not only tested my methods on my account but I've also helped a lot of my
clients achieve the same explosive results. This course is designed to be simple,
fun, informative and an easy step by step guide to follow. You will get lifetime
access to the course with weekly live calls and new videos that will be updated
to keep up with the algorithm changes.
Here what you'll get: DISCOVER Your personal brand, and how to monetize it. AUDIENCE
How you can create a high engaging audience. LEADS How to generate leads and sell
over Instagram. CONTENT Step-by-step guide on how to create eye-catching content.
TRUST Build trust with your audience and become an expert in your niche. ALGORITHM
Learn the algorithm and how to use it to your benefit. HASHTAGS Understand hashtags
and how to use them to grow your reach.
Sales Page: https://anon.to/NiTzE2
7 other products in the same category: