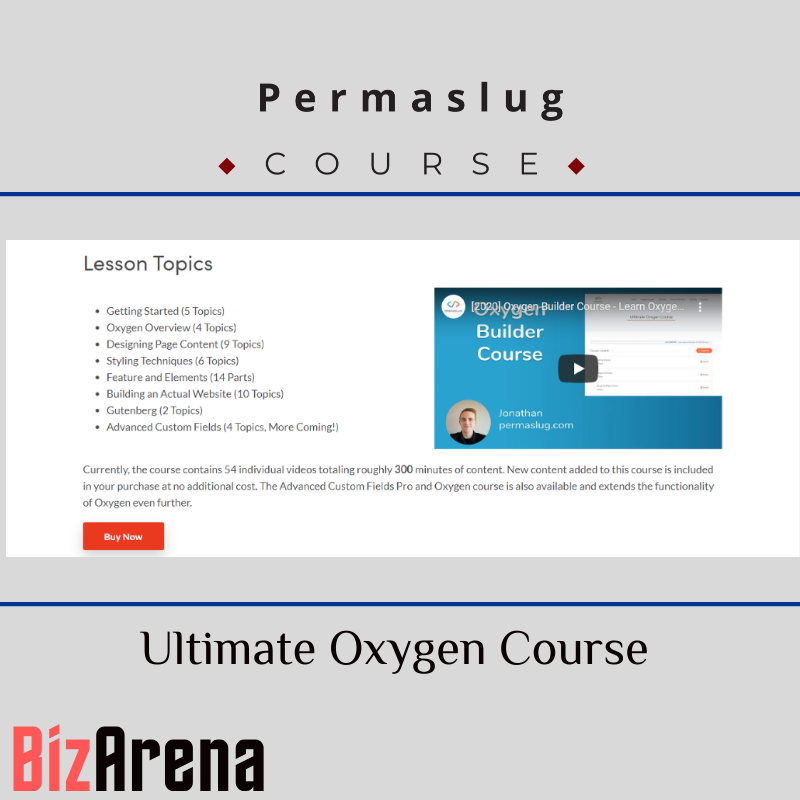  
Permaslug - Ultimate Oxygen Course
Contact Email: sales@bizarena.org

Product Delivery: Downloadable Link will be sent to your email.

Return policy: Full Refund only If you haven't receive the full course.
Lesson Topics
Getting Started (5 Topics)
Oxygen Overview (4 Topics)
Designing Page Content (9 Topics)
Styling Techniques (6 Topics)
Feature and Elements (14 Parts)
Building an Actual Website (10 Topics)
Gutenberg (2 Topics)
Advanced Custom Fields (4 Topics, More Coming!)
Currently, the course contains 54 individual videos totaling roughly 300 minutes of content. New content added to this course is included in your purchase at no additional cost. The Advanced Custom Fields Pro and Oxygen course is also available and extends the functionality of Oxygen even further.
Sales Page: https://anon.to/85hTC3
16 other products in the same category: