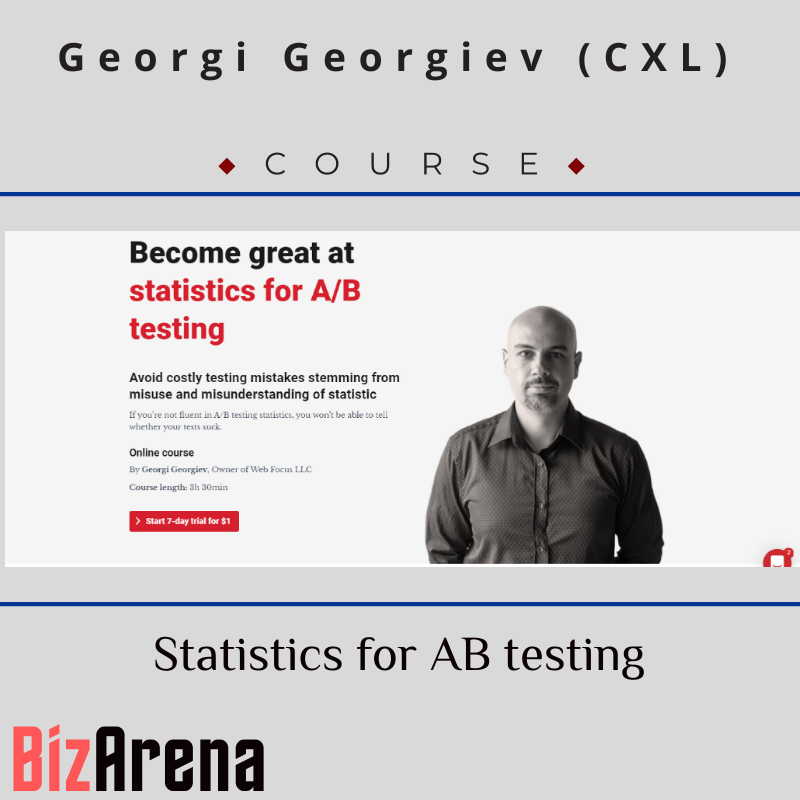  
Georgi Georgiev (CXL) - Statistics for AB testing
Contact Email: sales@bizarena.org

Product Delivery: Downloadable Link will be sent to your email.

Return policy: Full Refund only If you haven't receive the full course.
Become great at statistics for A/B testing
Avoid costly testing mistakes stemming from misuse and misunderstanding of statistic
If you're not fluent in A/B testing statistics, you won't be able to tell whether your tests suck.
Online course
By Georgi Georgiev, Owner of Web Focus LLC
Course length: 3h 30min
Sales Page: https://anon.to/ls4ced
16 other products in the same category: