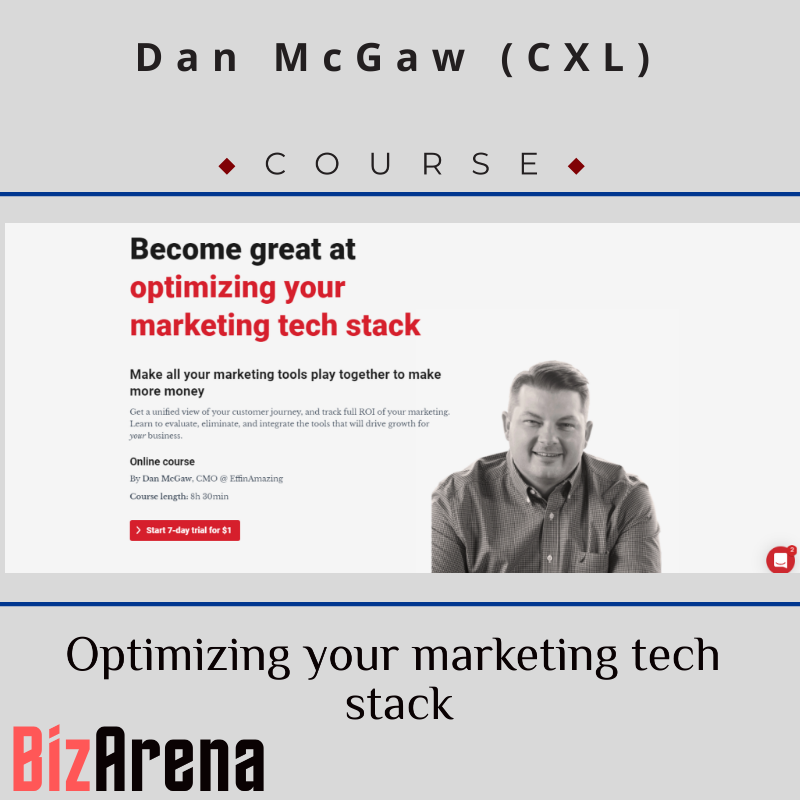  
Dan McGaw (CXL) - Optimizing your marketing tech stack
Contact Email: sales@bizarena.org

Product Delivery: Downloadable Link will be sent to your email.

Return policy: Full Refund only If you haven't receive the full course.
Become great at optimizing your marketing tech stack
Make all your marketing tools play together to make more money
Get a unified view of your customer journey, and track full ROI of your marketing. Learn to evaluate, eliminate, and integrate the tools that will drive growth for your business.
Online course
By Dan McGaw, CMO @ EffinAmazing
Course length: 8h 30min
Sales Page: https://anon.to/7j1DwP
16 other products in the same category: