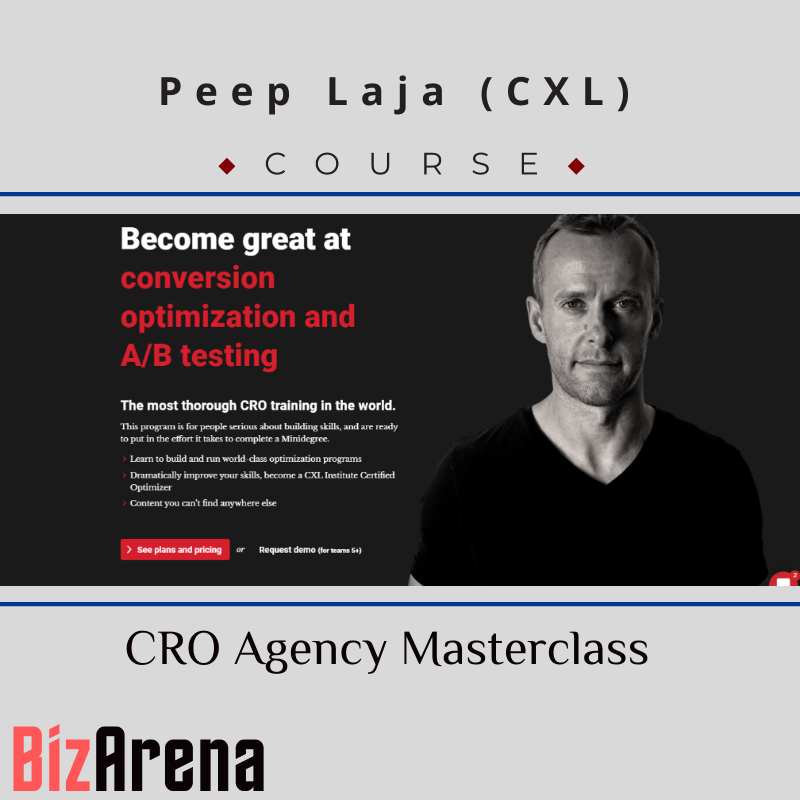  
Peep Laja (CXL) - CRO agency masterclass
Contact Email: sales@bizarena.org

Product Delivery: Downloadable Link will be sent to your email.

Return policy: Full Refund only If you haven't receive the full course.
Become great at conversion optimization and A/B testing
The most thorough CRO training in the world.
This program is for people serious about building skills, and are ready to put in the effort it takes to complete a Minidegree.
Learn to build and run world-class optimization programs
Dramatically improve your skills, become a CXL Institute Certified Optimizer
The content you can't find anywhere else
Sales Page: https://anon.to/8HCiLP
16 other products in the same category: