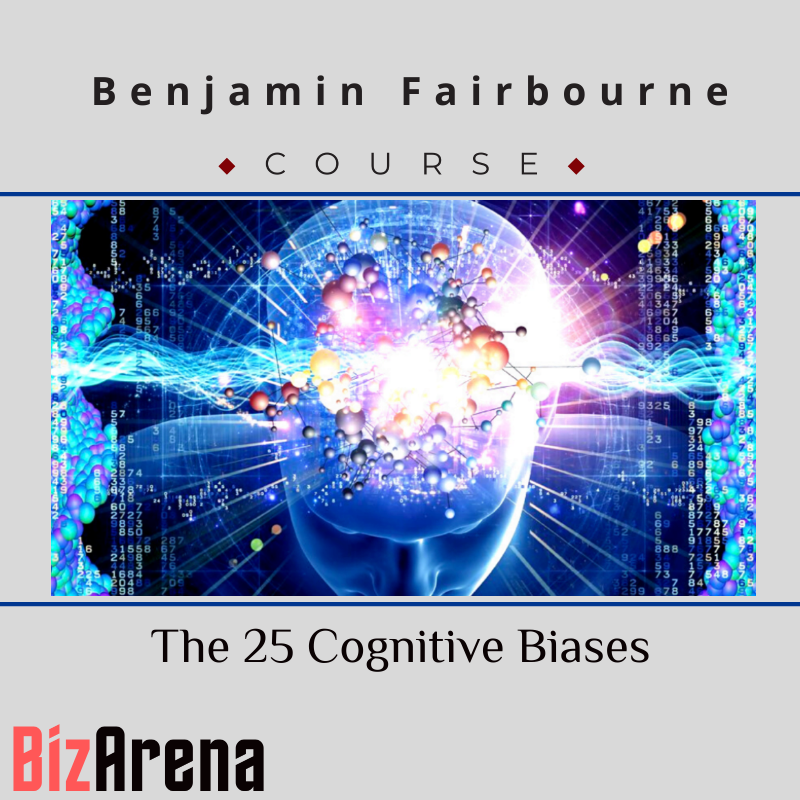  
Benjamin Fairbourne - The 25 Cognitive Biases
Contact Email: sales@bizarena.org

Product Delivery: Downloadable Link will be sent to your email.

Return policy: Full Refund only If you haven't receive the full course.
Definition: The 25 biases are the short cut in the brain to decision making which is why knowing them in great detail can benefit your social life, business, marketing, sales, and income!
After You Get Through This Course You Will Make An Extra $25,000 Per Year!
Value = Priceless! The Most Successful People In The World Now In Detail Everything About And Use Each Cognitive Bias Strategically!
"The single biggest factor of success or luck in success"
Only 100 Copies Available This Month So Act Fast!
I Explain In-depth The 25 Biases And How To Use Them To Influence And Persuade Anyone!
This Is The Go-To Knowledge Every Successful Marketer And Entrepreneur Uses!
16 other products in the same category: