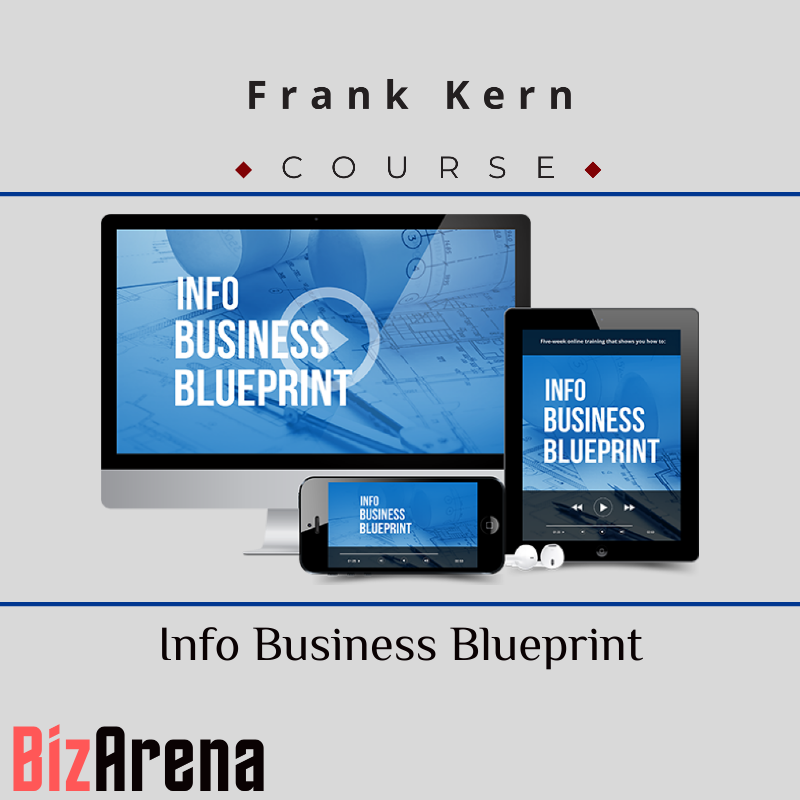  
Frank Kern - Info Business Blueprint
Contact Email: sales@bizarena.org

Product Delivery: Downloadable Link will be sent to your email.

Return policy: Full Refund only If you haven't receive the full course.
Info Business Blueprint is a five-week
online training that shows you how to:
Choose the ideal digital product type for your market.
Validate the success potential of your idea using the Market Validation Method.
Outline your product content using the Escape and Arrival framework.
Quickly produce and publish your product using the Content Compounding approach.
Sell your products using the four main selling systems exclusive to the Information business online.
Drive qualified, targeted traffic to your website using advertising.
Sales Page: https://anon.to/GoBZMk
16 other products in the same category: