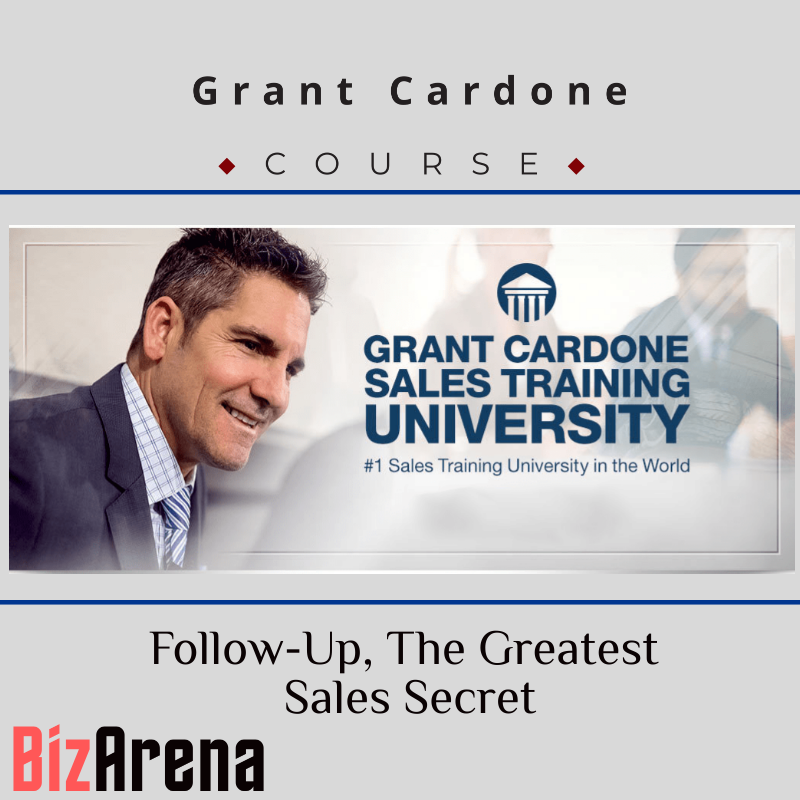  
Grant Cardone - Follow-Up, The Greatest Sales Secret
Contact Email: sales@bizarena.org

Product Delivery: Downloadable Link will be sent to your email.

Return policy: Full Refund only If you haven't receive the full course.
Do you know the Greatest Sales Secret of All Time?
This secret is the number one thing you have to learn to be great in business or in sales and it is vital to increasing your income and expanding your business. Grant Cardone's new best selling webcast will show you the greatest sales secret of all time.
When you register now receive immediately:
Access to LIVE video webcast
80+ page eBook
The 10 biggest follow up mistakes eBook
What you will get: Learn how to close the unclosed deals, to pick-up extra opportunities, to get to those people who are impossible to close, to shorten sales cycles, increase your profits, and breath life back into dead leads.
Sales Page: https://anon.to/xHIjlY
16 other products in the same category: