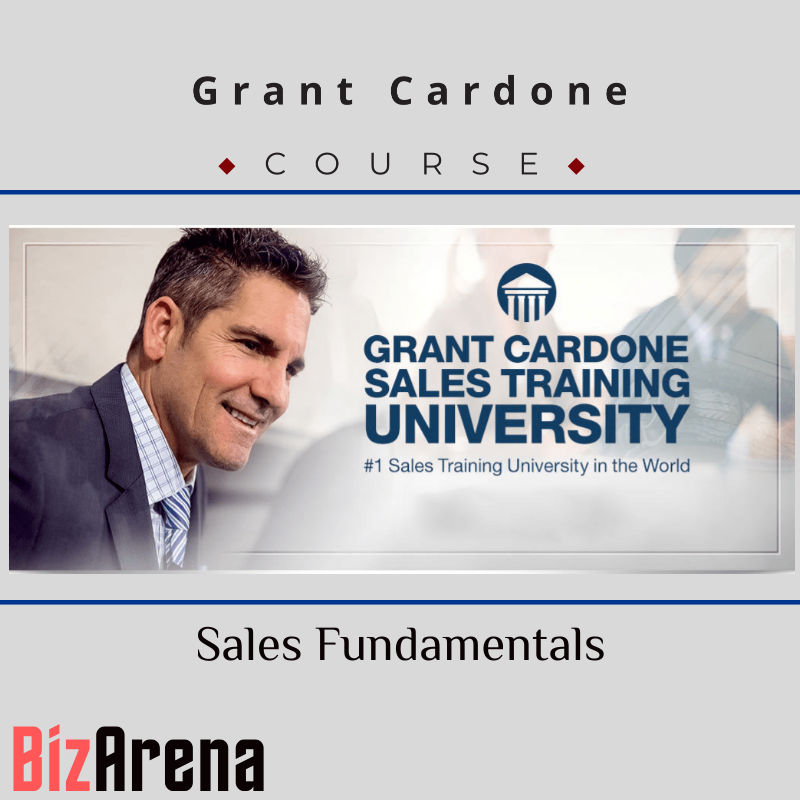  
Grant Cardone - Sales Fundamentals
Contact Email: sales@bizarena.org

Product Delivery: Downloadable Link will be sent to your email.

Return policy: Full Refund only If you haven't receive the full course.
This program is designed to help anyone install a consistent foundation of how to be successful in sales, to then build on with the company-specific product and sales process training. Ultimately, to develop the ability to become a top producer in sales, be it long sales cycles, short sales cycles, transactional selling, social selling, cross-selling, consultative selling, relationship selling, and more, one must first become a master in the basic principles required for sales success. The basics are in fact, anything but basic, and this course delivers the information needed on how to build a strong platform for sales leaders to build from.
What You'll Get:
When you enroll today, you'll receive instant access to:
Cardone University Sales Fundamentals Program
5 Core Modules
38 Video Courses
Plus, upon successful completion of the program you will also receive:
A badge that can be hosted on your website, email signature and LinkedIn profile
A digital, printable certificate of completion for framing
Status and recognition for completing a Cardone University program
What You'll Learn:
Learn the most important sale you will ever make
Develop the mindset needed to dominate in sales
Become a master of time management
How to increase daily activity
Sales Page: https://anon.to/v28tFP
16 other products in the same category: