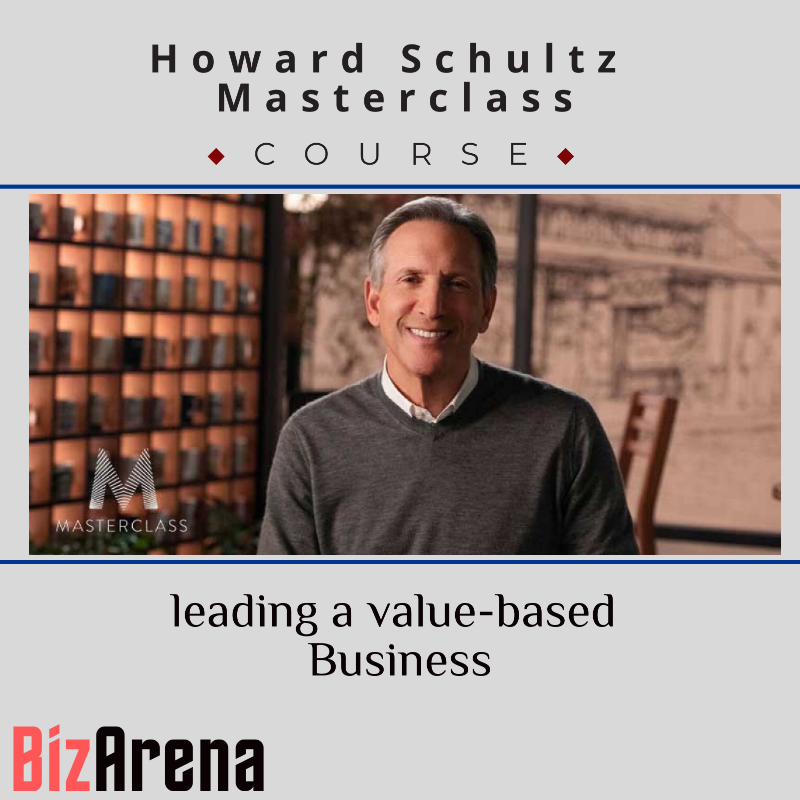  
Howard Schultz - Masterclass on leading a value-based Business
Contact Email: sales@bizarena.org

Product Delivery: Downloadable Link will be sent to your email.

Return policy: Full Refund only If you haven't receive the full course.
Former Starbucks CEO Howard Schultz rose from a childhood in public housing to leading a company that revolutionized the way the world drinks coffee. With no formal business education, he relied on his values while growing a 13-store chain into a global brand with more than 250,000 employees.
In his 90-minute video series, Howard shares what he's learned about values-based leadership and being an entrepreneur.
Sales Page: https://anon.to/M9ti8y
16 other products in the same category: