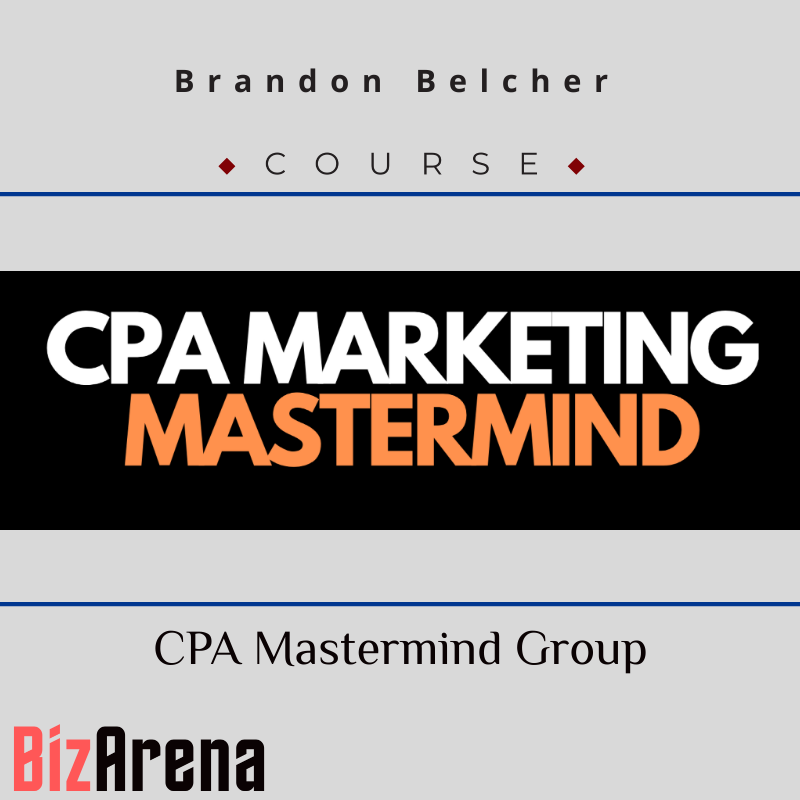  
Brandon Belcher – CPA Mastermind Group
Contact Email: sales@bizarena.org

Product Delivery: Downloadable Link will be sent to your email.

Return policy: Full Refund only If you haven't receive the full course.
12 Months of Next Level CPA Marketing Methods!
Super excited to give you access to 12 months worth of CPA Marketing training. Every month you'll pay only $25 to access one new training. With each training be prepared to learn one new method that's going to take you to the next level with CPA Marketing & Content Locking. This will be my most powerful & exciting teachings to date on this topic.
Founder & CEO, Brandon Belcher
Sales Page: https://anon.to/ztVSxp
12 other products in the same category: