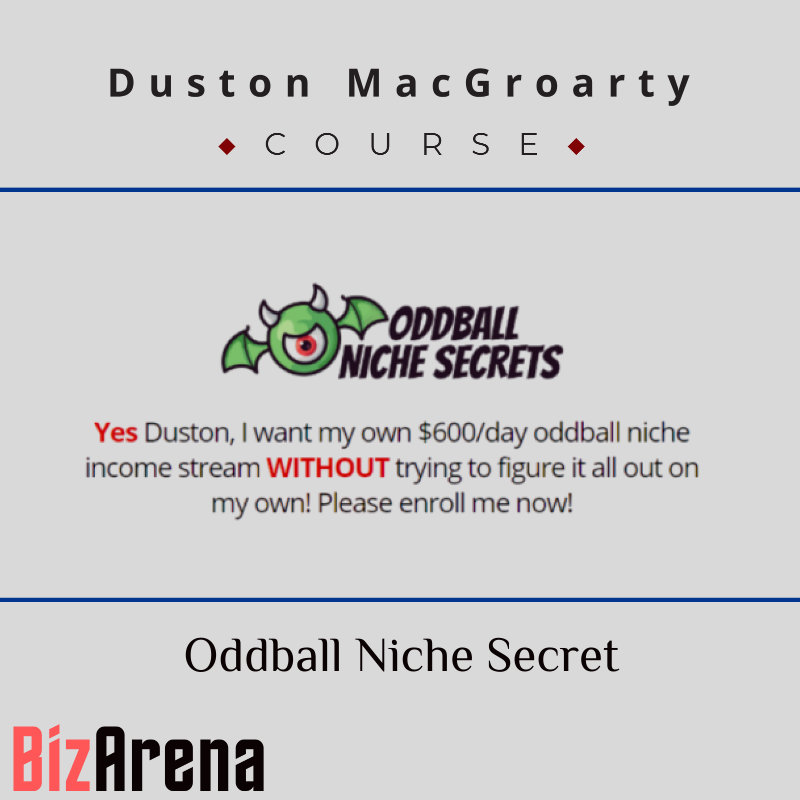  
Duston MacGroarty - Oddball Niche Secret

Product Delivery: Downloadable Link will be sent to your email.

Return policy: Full Refund only If you haven't receive the full course.
How to Make $600/Day as an Affiliate With Google Ads
Duston McGroarty's newest coaching program – 6 week live coaching on running ads targeting oddball niches that have large search volumes but also have very low CPC.
The focus is to coach people to get to $600/day income per niche after the coaching program is over.
Watch the webinar to find out more.
Duston McGroarty How to Make $600/Day as an Affiliate With Google Ads is in three parts:
Coaching Sessions
Setup Videos
Keto Diet Campaign Follow-Along
What You're Gonna Get
The "PPC Campaign Blueprint"
The 'Oddball Niche Website Plan"
The "ONS Conversion Formula"
The "Scale & Automate Recipe"
Sales Page: https://anon.to/pVpBlL
12 other products in the same category: